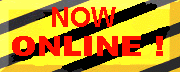 ëPT's Warwickshire Pages



The Warwickshire Ancestors Project

This project has provided a "free-to-view" online searchable database of 1841, 1861 and 1891
Warwickshire census returns. &nbsp &nbsp It was part of an initiative to make
high quality primary (or near-primary) records of relevance to UK
genealogy conveniently and freely available online.
The data transcribed is both online on these pages, and submitted to the FreeCEN database


The Church of Jesus Christ of Latter-day Saints (LDS) provided the microfiche for the 1891
project and CDs for the 1861 project, the 1841 project used commercial disks purchased by volunteers.

CLICK ON THE BUTTONS BELOW TO GET TO THE DATA ONLINE
The tables show which data has been checked and validated, and those that are posted unchecked !!!
The Project made use of specially developed software modules for data entry,
checking, validation and database upload, under the global name of UK-CENS,
and the software is described on the parent project's page at
FreeCEN.

The project was organized by Michael J McCormick and Wendy Boland
We should all owe them a debt of gratitude for all the hard work they and the transcribers and checkers put in.

This project was designed to help not just ourselves and others who are researching
Warwickshire family history now, but to build a resource that will help future family historians.


---
Team Photos
---
Some other FreeCEN sites with data posted:
---
Property in Hungary - Still a Great Investment Look and Buy Real Estate now Hungary joined the European Community - 1st May 2004 !

Created & Maintained by Pickard Trepess Revised: 11 March 2016
This web page © 2000 - 2016 Hunimex Kft.